Happy Hell 009: Why you want your child to read – with Emmi Jäkkö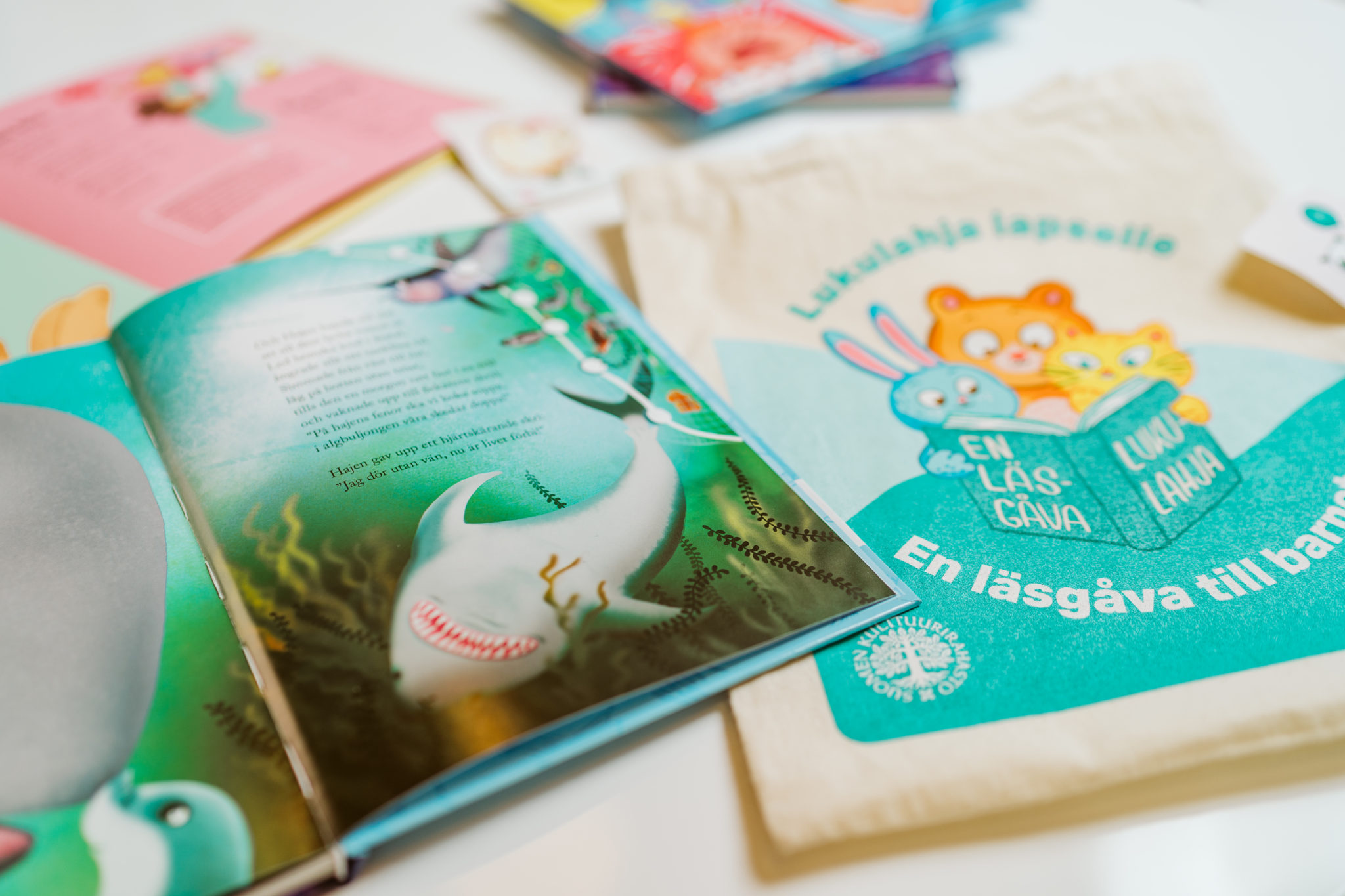 This 9th episode with Emmi Jäkkö of Lukukeskus is a bit of a in between seasons episode, because the 2nd season of Happy Hell podcast is starting in January. But Xmas is coming up and I have always believed that a book is the best gift to be found under the tree!
That's why today I am discussing with Emmi Jäkkö from Lukukeskus, a Finnish NGO specializing in three areas – reading and literacy research and statistics, organization of author visits to schools, libraries, companies and your private parties, and projects such as Lukulahja – the reading gift. You shall hear more about all of these in our discussion with Emmi. Hang out with us till the end because Emmi shares a list of the best children books, mostly by Finnish authors, that you shouldn't skip when doing your Xmas shopping.
Emmi Jäkkö is the soul and creator of the Lukulahja lapselle project so if you've received a book as a gift for your baby in Neuvola, it's Emmi you can say your heartfelt thanks to. Baby books are amazing and we all read with our little babies and toddlers, right? But as the children grow, learn to read themselves and start being a lot more independent, reading together as an activity often drops out of list of priorities. Emmi also shares with you some very interesting facts and statistics why we should continue reading with our children even as they grow, and actually especially then.
I am a proper bookworm, so you won't be surprised to find out that there I added some of my own tips to the book list that Emmi Jäkkö prepared for you. I hope you won't find it too forward of me. Let me know if you succeed in reading with the kids – or alone – this Christmas.
Links mentioned in this episode
Lukukeskus lukukeskus.fi
Lukulahja lapselle luelapselle.fi
Publishing house Etana Editions