How to prepare for a newborn session in your home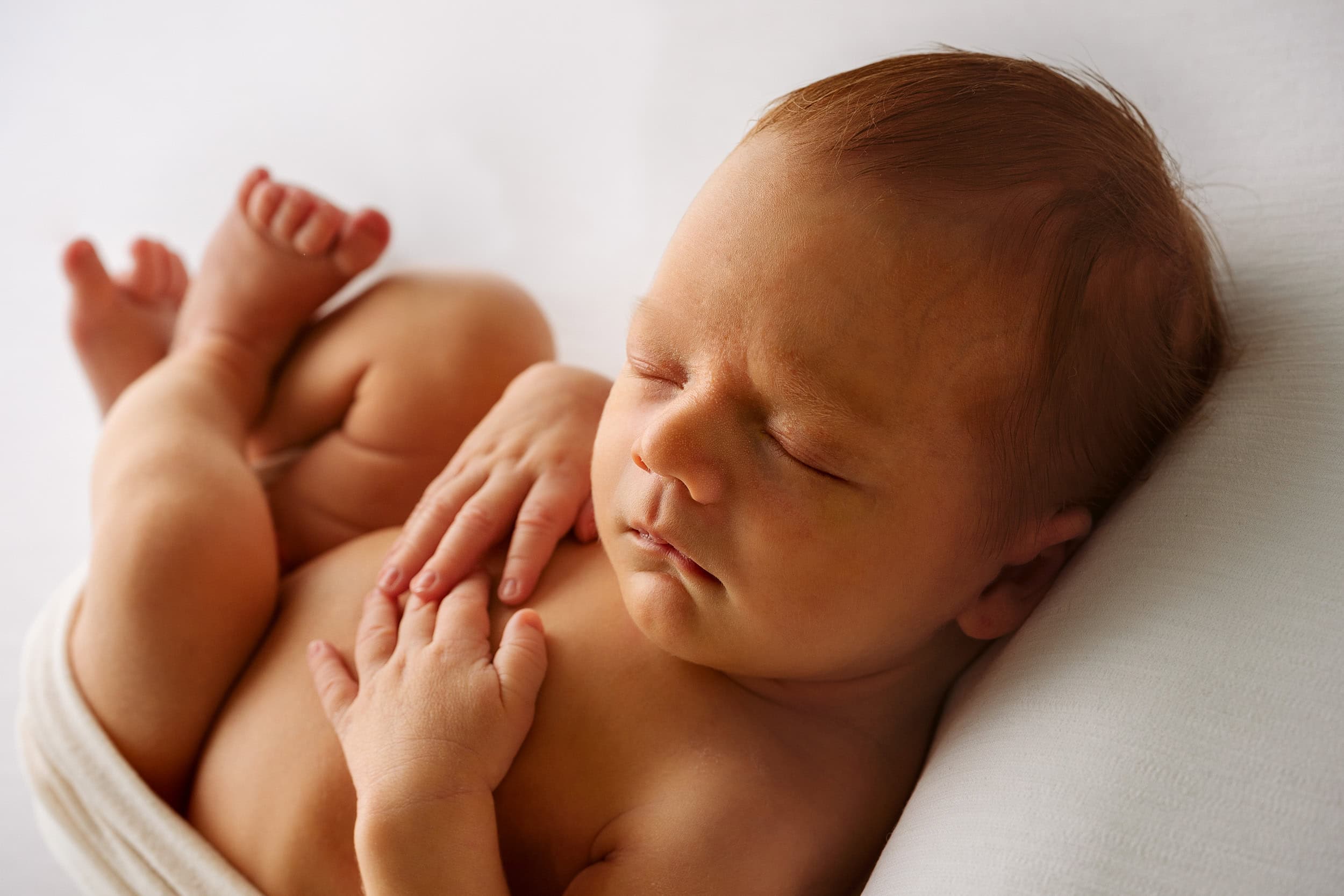 Having doubts how to prepare for a newborn photosession in your home? Much like during the labor, take a deep breath and all will be good.
However we live in the Age of Data, so you want you must know more.
Do note that all the following advice applies to in-home newborn photoshoots with Niki. Other photographers might have other practices. Studio photoshoots are different from home photoshoots. A.k.a. use brain where applicable.
Here we go.
getting your home ready
24 hours before the newborn shoot
Don't go into any we-must-clean-or-else-the-world-ends panic mode. Don't clean. Seriously! I don't care and the camera doesn't see any mess, and if there is anything in the way, I will move it.
Take pillows and blankets away from your bed, and either cover the bed with a day blanket, or just leave the sheets.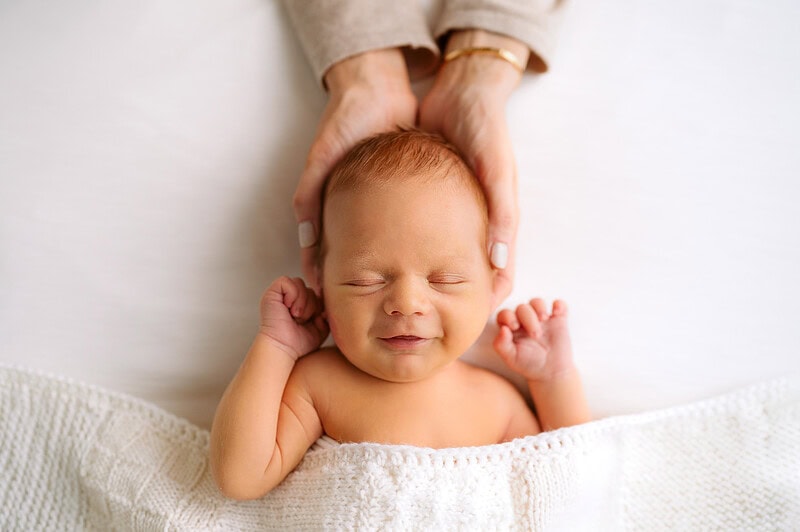 getting your baby ready
Night before the newborn shoot
If your night before the session goes horribly, worry not, it's da best thing. Because if your lil one had a sleepless night, she will certainly have a sleepy day and that's just the ticket for some lovely portraits.
Yes, even if you want lifestyle images where your baby has eyes open. It is generally much easier to wake a baby up than to make her fall asleep.
1 hour before the newborn shoot
Keep your baby awake for 30-60 minutes prior to my arrival. Baby should be naked and warm. A diaper on, yes, but otherwise naked and wrapped in a blanket. If the 60 minutes drag on, give your baby a bath. Babies love a bath and as long as you keep the baby warm after you pull her out of water, she will stay happy too. You can start feeding your baby 15-20 minutes before my scheduled arrival. And feed and feed and feed. A baby in a food-coma is an ginormous help. When I arrive, I can start working right away. Yay!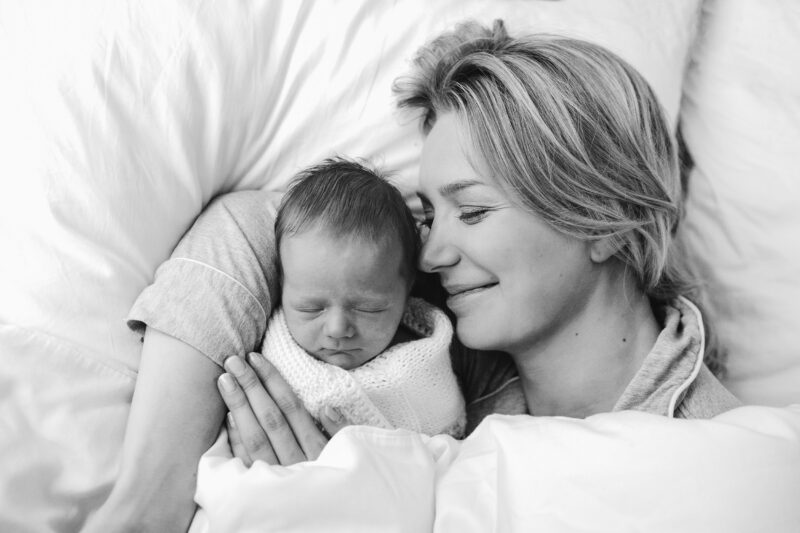 props
I have baby hats, headbands, blankets, little wraps and whatnot, and I will bring all of that to you.
What you should prepare, if you have it:
favorite shawls
small blankets
bunnies, bears or any other toys
anything that anybody has knitted for your baby (Knitting requires time and love. Even if, according to you, the result is tragic, it deserves a picture.)
Get all of that ready in time. You don't want to stumble around the attic five minutes before your newborn photoshoot.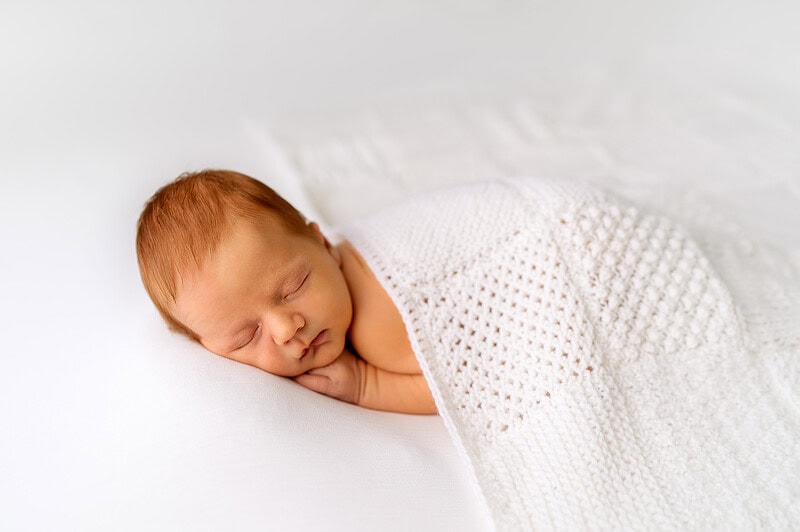 what to wear
Babies are tiny and their facial features are very delicate. Don't wear any overwhelming colors or prints. We want your baby to be the star of every newborn portrait. Keep it simple.
Baby might pee or poo on you. Oops! Luckily, we are in your home, you can change if you need.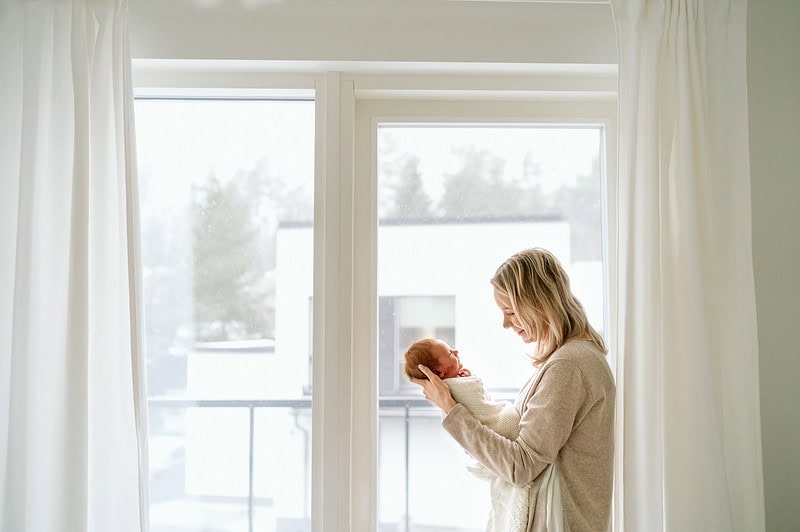 light
I am bringing studio lights with me, a dark home or a cloudy day is not going to be a problem.
final images
All your images will go through an editing process. Your final portraits are ready for viewing latest two weeks after your newborn photoshoot, you will get an email.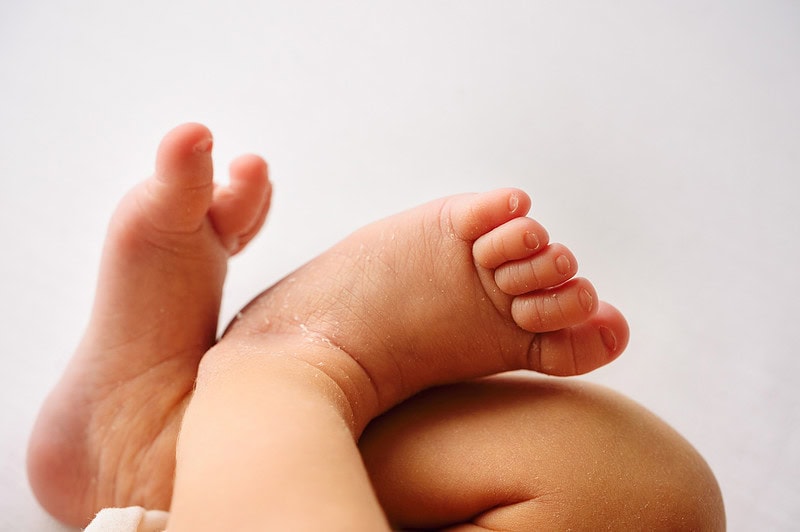 no stress
If your baby has troubles falling asleep – don't shed any tears. It's one of the pleasures of my job to make babies fall asleep and I will be most happy to do so when I arrive. Also stock on some goodies for the new mama. The newborn sessions usually last 2-3 hours and are tiring for everyone involved. Empty belly means low sugar in blood means tiger mama.
no torture
I take it you understand that you are not allowed to stick pins into your baby's bottom if she's falling asleep too soon before my arrival. Just let your package of joy blissfully drift off to the dreamland.
and you're ready!
Now the shutter can start clicking and we can create some wonderful newborn portraits that you will forever treasure and love. For inspiration, few more images from this shoot below or check out my newbie gallery! ♥♥♥